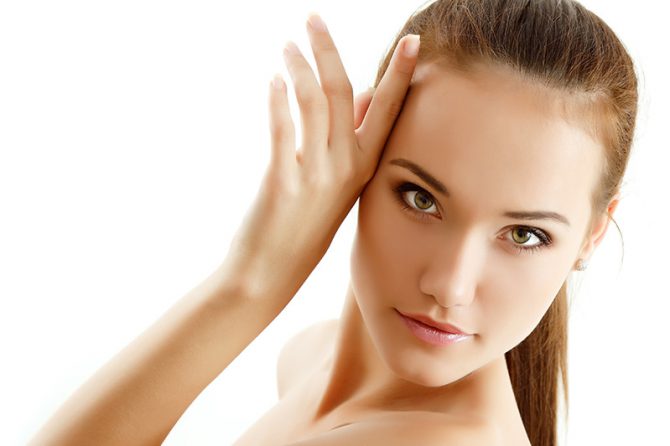 Air smells like a spring. Invariably, we want renewal every year at this time. We want to feel young and attractive. It couldn't be easier!
JUVEDERM VOLUMA with lidocaine
This preparation, in the form of a delicate gel with a concentration of 20 mg of hyaluronic acid, is used to restore facial volume. VOLUMA, thanks to its unique lifting properties, helps to quickly and naturally restore the lost volume of the cheeks and chin, providing a delicate lifting effect. Subtly recreates the shape of the cheeks, lifting and strengthening them.
Restores the volume of the face lost with age, restores its youthful proportions, straightens the jaw line, emphasizes the appearance of the cheekbones. The product additionally moisturizes the skin, allowing it to regain its natural elasticity and density. Gives a delicate lifting effect without surgery. After just one treatment, you will notice fuller, more harmonious contours, and your face will have a refreshing effect and will look natural. The drug contains lidocaine, an anesthetic that makes the treatment more comfortable for the patient. JUVEDERM VOLUMA has a long lasting effect – up to 24 months.
JUVEDERM WOLBELLA with lidocaine
This is a preparation in the form of a smooth gel with a concentration of 15 mg of hyaluronic acid. VOLBELLA allows you to use a lower concentration of hyaluronic acid, so any swelling after the procedure is less noticeable and disappears faster. This allows patients to return to their daily activities very quickly. VOLBELLA is a universal filler that allows, among other things, to reduce wrinkles around the delicate eye area and complete revitalization.
The smooth consistency of the product allows you to smooth unwanted lines, wrinkles and folds and restore the lost volume, thanks to which the skin acquires a youthful appearance. The product helps to comprehensively replenish the area around the eyes, filling the constricted infraorbital area, crow's feet, forehead wrinkles, as well as horizontal forehead wrinkles, giving a refreshing and brightening effect. This helps to achieve a natural look and a longer duration of action. In practice, this means that the effect lasts up to 12 months.
JUVEDERM VOLIFT
It was formulated to refresh the face by gently smoothing out deep wrinkles and restoring the natural contour of the face below. Treatment with the drug is minimally invasive, has a short recovery period after injection, and interrupts daily activities only for a short time.
VOLIFT is designed for procedures involving nasolabial folds, cheekbones, cheeks, lips, eyebrows, chin and jaw line. Reduces or smoothes lines, wrinkles and folds of the skin, giving it a fresher and more radiant appearance, restores the lost volume of the cheeks and chin, providing a delicate lifting effect. It allows you to restore facial contours and volume, increase lip volume and compensate for falling corners of the lips and puppet lines. Helps to fix eyebrows. It provides harmonious and long-lasting effects lasting up to 15 months.
JUVEDERM ULTRA 3
This is a hyaluronic acid-based dermal filler for injection used to smooth out medium to deep wrinkles such as nasolabial folds.
JUVEDERM ULTRA SMILE with lidocaine
Injectable filler based on hyaluronic acid with lidocaine (local anesthetic) for the correction of lips and surrounding area. It is used to increase the volume of the lips, scratch their shape, correct the vertical lines of the lips and cavities in the corners of the mouth.